Gym Owner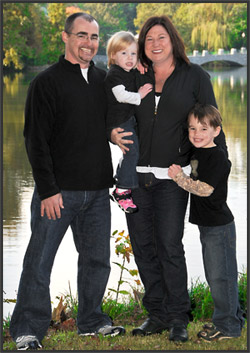 Stefan Benedict
Position: Owner and Coach
Gymnastics background:
I started gymnastics at the age of 13 in Clovis, New Mexico and continued in Tampa, Florida throughout high school. I competed at James Madison University for one year on a partial scholarship before transferring to Florida State University.
Coaching Background:
I started coaching the lower level boys team at Gemini School of Gymnastics when I was 16. After that I started a boys program at NW YMCA in Tampa. I coached at Ron Galimore Athletic Training Center as the assistant team coach from 1989 to 1994. At Galimore's, I also worked with developmental groups and some recreational classes. I was hired at Gym South in 1994 to run the Men's Program.
What is your coaching style, favorite techniques, etc?
Strong foundations in basics, air sense, and strength are the most important things to focus on with young gymnasts.
Why did you become a coach?
To give back to other kids what I got through gymnastics. To use gymnastics as a vehicle to help kids grow up to be young men. I love working with kids who want to learn.
What do you hope for your gymnasts to get our of their classes?
I hope gymnasts walk away from gymnastics with more than strength, flexibility, and a lot of neat skills. I hope that gymnastics was able to help teach them about life.
Favorite gymnast, why?
Bilozerchev. 2-time World Champion. Once when he was 16 and the second time after he shattered his leg in 40 places. He was able to get back to training and rise to the top again.
Back to Top